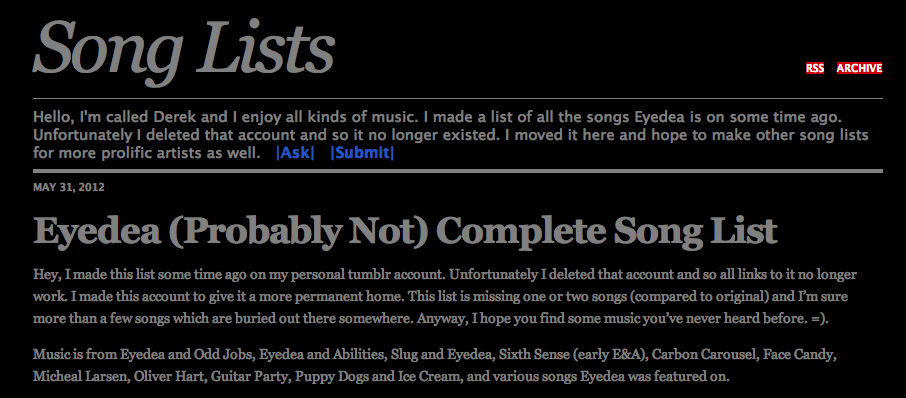 A fan on Tumblr came up with a pretty thorough song list of Micheal Larsen guest appearances, side projects, etc. After a post on the Eyedea and Abilities Facebook page revealed a few omissions, the list underwent some edits. The list (as of 6/27/12) is at 234 songs, and is complete with links to YouTube, Myspace, etc. where you can stream most of the songs.
Notice any other omissions?
Discover any new songs?
This is the most recent thing we've added, a feature from Eyenine's album Afraid to Dream.