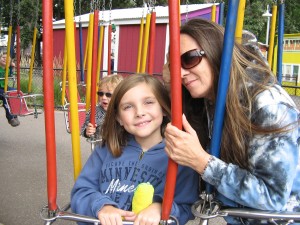 Well world how's everyone doing?? Off to a great show tonight Sadistik at 7th St. But for now it's been a weird couple of weeks. I have found that after spending a few weeks going through Mikey's things, I'm in a humdrum place.  Not that many of you know but I have PTSD (not from war), and I find it kicks in at the strangest times. Like after I have been stressed about Mikey's things, a tough decision, over loaded and you would think it would come during those things, but no, mine rears it head after. It's like if what is going on isn't tough enough, when you think it's all done here comes more. I haven't been able to make some calls, which I should of this week and last, or fix a few things that got done wrong, or get things done to help others so that things aren't so hard on them. I fine myself sitting in the yard just staring at the world. Not really watching anything. I guess the birds and then I think to myself your going to be that bird lady. Which would be ok but I don't like pigeons I like cardinals, morning doves, bluebirds, robins, eagles, hawks, and owls. I did do some yard which brings me to my next rant.
I may have said this before but every time it happens it's like a clap in the face and not in the good way. 1st, yes 1st, now most of your lives we spend doing 1st such as walking, talking, kissing, jobs, homes, bikes, cars you get what I mean. But after you loss someone there are a lot of 1st like the 1st holiday, 1st b-day, 1st vaca, 1st wedding, 1st game, 1st show where theres a doppelganger, and when you think there can't be another one sure enough one comes poking around the corner. I went to my nephews all star baseball game, they won and I found myself thinking Mikey would of loved to see this. My nephew pitches and did an amazing job. He held the other team 3 whole innings with no hits. He's only 13. So in the past few weeks I have noticed that on Mikey's facebook page there have been no pokes. That's a 1st since he passed. I get it and it's not a bad thing, it was just a 1st. I have been preping my drive way to seal it and another 1st. The last time Mikey and I did it together. It took less time of course and we had fun doing it. This time took me 2 days and it was ok, but another 1st none the less. Now last year I went to the state fair which was a 1st but that turned out to be a good day and I'm looking forward to going again this year. A big part of that is due to Jeremy, Mijah, Sarah, and Jonny. They and I had a great day, and believe it or not we spent like 14 hours there and the kids were just amazing. So I'm ready to go again.
Well just a little in the life and crime of 1st. Bite your tongue, grind your teeth 1st will turn into 2nd and 3rds and so on. I don't think they will be easier but at least you know there coming and isn't knowing half the battle?
Thanks for the love, support, and continuing to pass on Mikey's thoughts, message, and wisdom.
Love Kathy