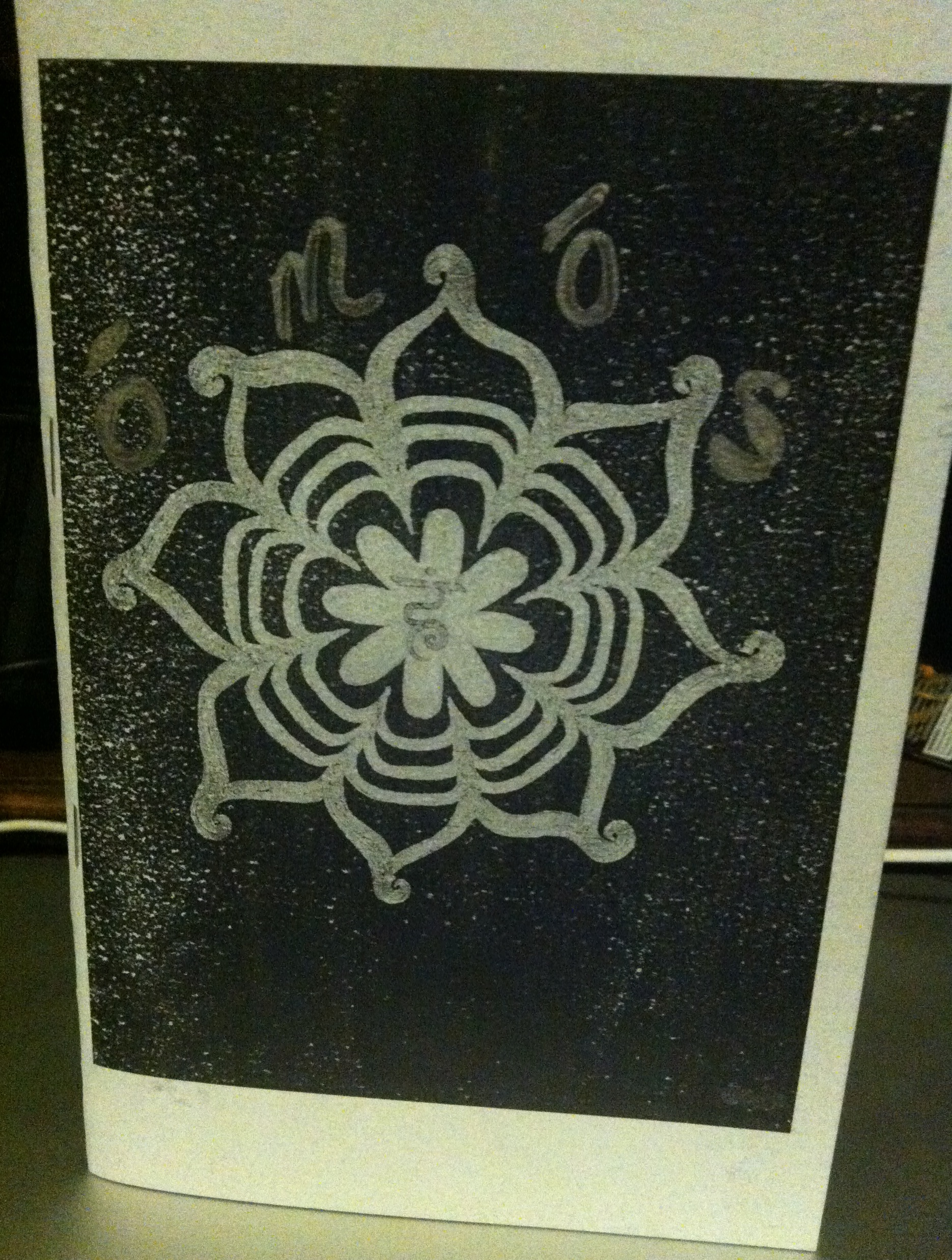 Ómós is the newest collection of poems by Micheal Larsen, Margaret Schneider, and several other friends and family.
Ómós use = a thabhairt do dhuine = to pay homage to somebody.
Cover art by Saadya Nothing:
Facebook.
Instagram.
The second to last page has been colored by friends and family (drawings will vary from what's pictured), and fans are encouraged to do their own artwork on the final blank page, and send a picture with their location to: CrushkillRecords@gmail.com.