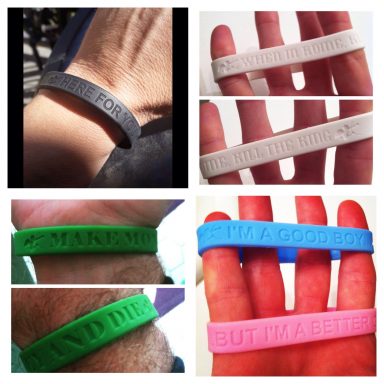 Since shipping a single bracelet costs more than the bracelet itself, here's your chance to grab all five at once!
-When in Rome, Kill the King (White)
-Here for You (Black)
-Make Money and Die (Green)
-I'm a Good Boy...... (Blue)
-......But I'm a Better Girl (Pink)
Single bracelets are available through our Bandcamp store.

Updating...