Over the years there have been various shirt designs, and now we want to open up it up and let fans submit the next design!
To enter: Submit your Micheal "Eyedea" Larsen related shirt design to CrushkillRecords@gmail.com by noon CST on Wednesday, September 25th.
Avoid using: Logos and copyrighted photos (email with any questions if you're in doubt). Stick to t-shirt designs as opposed to long sleeves, sweatshirts, etc.
How we'll pick a winner: A few days after the deadline we'll upload the top three shirt designs to a photo album on the Crushkill Recordings Facebook page, and let you, the fans, vote on them for five days, then the photo with the most likes will be chosen as the winning design.
Prize: The signed copy of Eyedea Freestyles CD-R pictured below, your shirt design printed by Crushkill as the next Eyedea shirt, and a prize pack of merch (including the shirt YOU designed, and some rare extras) from our web store.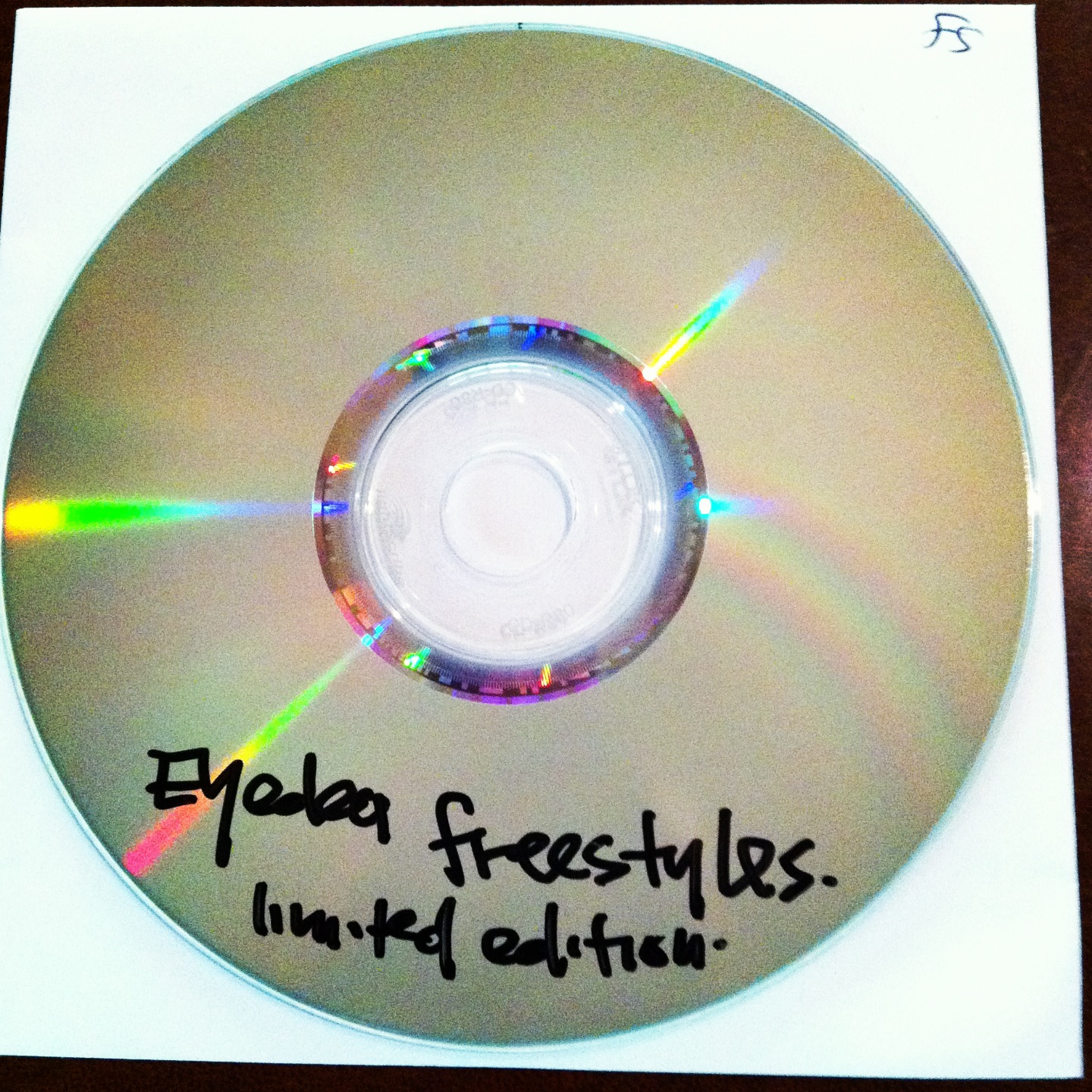 View existing shirts here, and good luck!